Anytime access to your computers.
Sign up for a 14 day free trial today
No credit card needed.
Stay productive away from your desk.
The #1 most reliable remote access tool for small business.
Access To Your Files
Simplify access to your work and store, share, and collaborate across all of your devices.
Access To Your Applications
Easy access to your most commonly visited websites, cloud and desktop applications.
Access On The Go
Fast, easy remote access to your PC or Mac from your browser, desktop, or iOS and Android.
Trusted by small business professionals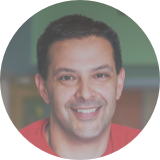 Being a small business owner, it's very important to stay connected with the staff and with what's going on at work, especially when I can't be there. LogMeIn makes it easy. I can take care of things immediately from anywhere! My staff and especially my customers don't have to wait until the next day.
Anthony Karpouzis, Co-Owner, Director of Operations at The Little Gym of Westboro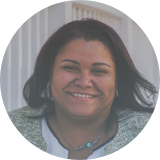 LogMeIn has been a lifesaver for us. Our scheduling software is on-premises only and with LogMeIn Pro, we can access the system remotely. This provides flexibility for us as a business and allows us to provide superior service to our residential and commercial clients.
Victoria Amador, Co-Founder & CEO, Tremendous Maids